Get 25% Off!


Dining On A Dime Print Version Cookbooks

Welcome to the Living On A Dime Store! If you're new here, our most popular product and the one we recommend first is our Dining On A Dime Cookbook, Volume 1.

With prices rising on virtually everything, this is a great time to start saving on your grocery bill. With lots of quick and easy recipes, Dining On A Dime Cookbooks make it easy for most people to save hundreds of dollars a month on their grocery bills and eliminate the stress of figuring out what's for dinner! Check them out below!

These books also make great gifts!

If you haven't been there, you can also find lots of free recipes and tips on our website here!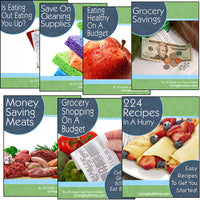 Sale